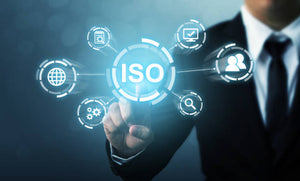 Custom & Plastic Thermoforming
Through strategic partnerships, MTE Solutions is proud to offer plastic thermoforming and plastic vacuum forming capabilities for thick and thin gauge material, running both inline and sheet machines. We provide secondary plastic operations such as plastic trimming, die cutting, packaging and fulfillment, printing and assembly. With access to an engineering staff we can help customers design products and create prototypes or work with your existing plans. We also offer Inventory Management (JIT), 3D Printing and CNC machining. We can accommodate long and short runs including low volumes.
We have a variety of plastic thermoforming and plastic vacuum forming machines, with differing capacities and capabilities.  Some are designed for use with thin-gauge plastic rolls, and mass-produce smaller plastic parts at high speed.  Others are set up for thicker sheets of plastic for thermoforming, and typically form larger parts.  In addition to our high speed plastic thermoforming production equipment, we also have machines that we typically use for research and development, or prototyping. We thermoform some parts of very thin, film-like plastic material.  At the other extreme, we also create parts out of plastic sheets that may be a half-inch thick.  Mold sizes run from smaller than a penny, to 72 inches.  Depths of formed parts also vary, we can create parts with as much as 24 inches of draw.